Stanford University, California, USA
Prof. Shoucheng Zhang is an internationally recognized leader in the field of condensed matter physics, and has made major contributions to the quantum Hall effect, high temperature superconductivity and quantum magnetism. More recently, his theory work opened up a new field called topological insulators and superconductors. The novel properties of these materials could also open new applications in electronics, and extend the life of Moore's law.Prof. Zhang's theoretical prediction of the topological insulator state has been experimentally confirmed by colleagues at the University of Wuerzburg. In September 2010, they will share the prestigious Europhysics Prize for this seminal discovery.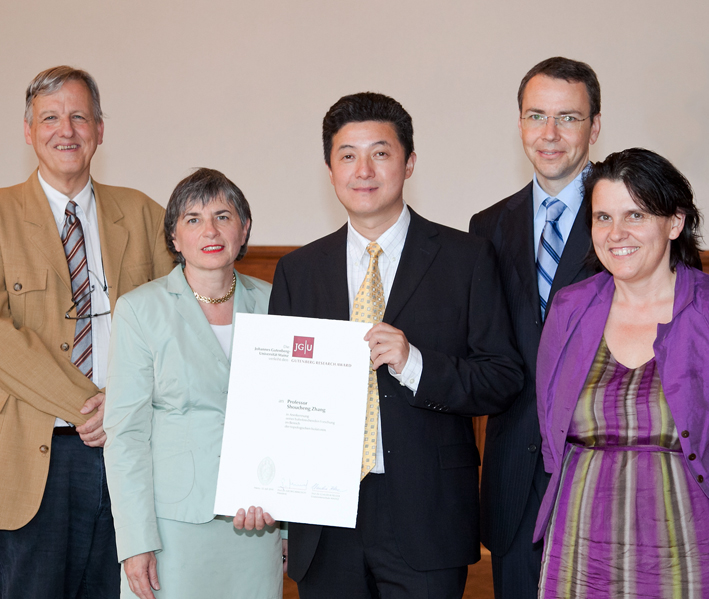 from left to right: L. Molenkamp, M. Dreyer, S. Zhang, I. Bloch and C. Felser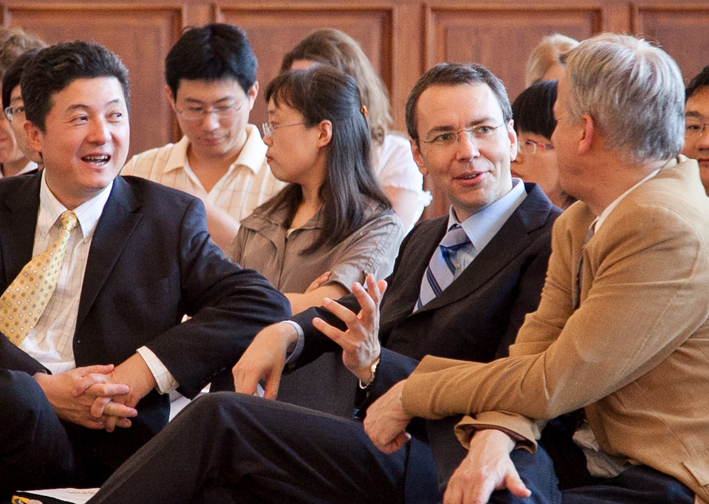 Talking science (ltr): S. Zhang, I. Bloch and L. Molenkamp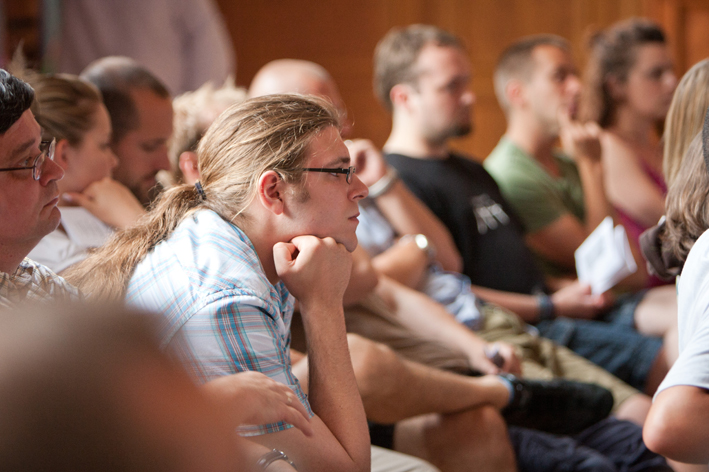 The audience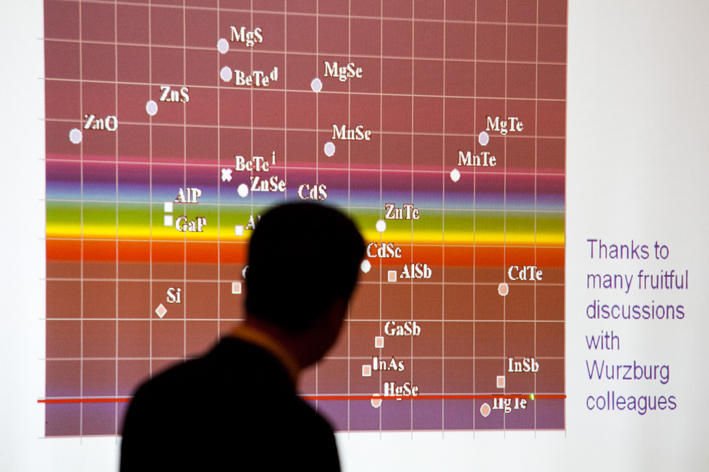 Award lecture of Prof. Zhang
The ceremony took place on July 22, 2010 at the Alte Mensa of the Johannes Gutenberg University Mainz at 5 p.m.
Photos: Daniela Schmitter, Bonn