Poster MAINZ Summer School Spintronics 2018
The 3rd international MAINZ Summer School New Directions in Spintronics Research will be held in Beijing, China, from August 11 to 17, 2018. Our MAINZ Summer School at Beihang University aims to expose highly motivated Bachelor and Master as well as PhD students to novel and exciting directions in spintronics, one of the hottest fields of modern condensed matter physics. It is organized by MAINZ Graduate School with kind financial support by DAAD.
The summer school also applies the new pedagogical concept of blended learning to enhance the effectiveness of the learning process. The speakers affiliated with the MAINZ Graduate School prepare additional online materials. Via the learning management system OLAT all students are encouraged to watch videos recorded by the speakers, read introductory essays and work on exercises beginning two months prior to the on-site lectures. This approach was well received by a majority of the students from the previous two international MAINZ Summer Schools in China and MAINZ has been continuing to develop it ever since.
In the summer school program extra-activities are included. Excursions to research centers and cultural highlights will top off the program and provide a platform for intercultural dialogue. You will get a deep insight into the respective other culture and maybe you consider the other country as an opportunity for your own career.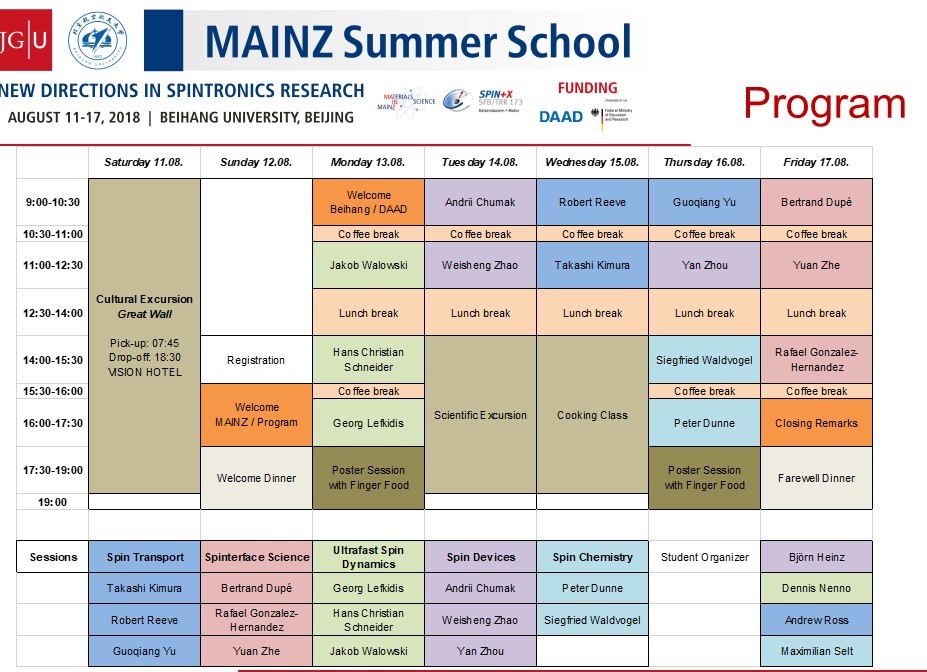 Poster MAINZ Summer School Spintronics 2018