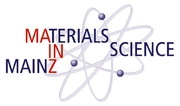 A mentee's career - Get a good start to your mentoring program!
And get the best out of it!
Take a break – reflect – exchange views and experiences – get encouraged and inspired – gain clarity – and get the best out of your time in the graduate program!
To get the best start in our mentoring program, it is necessary and helpful to set a course for development.
One relevant issue is getting started with the search for the mentor.
Each participant of the mentoring program should have the chance to individually optimize his or her personal benefits.
The goal of this workshop is to shed light on the mentee's personal and professional perspectives, and to facilitate the selection process for a mentor. At the end of the workshop, the participants are more aware of their expectations towards a mentor. In addition, they know more about the potential of mentoring and are better prepared to get into contact with their mentor.
Goal of this day-long intensive coaching workshop is getting some clarity about the current starting point and the career objective to go for.
- What´s my starting point?
- What potential objectives fit to my profile?
- How do I want to develop my career competences?
- Which areas do I still want to learn about?
- What are my biggest career challenges from today's view?
- What are my major career resources from today's view?
- What professional competences do I plan to develop?
- Which area do I want my mentor coming from?
- How can I persuade my desired mentor to work with me?
- What are my personal objectives for my time in the mentoring program?
You will be working in the group, together with a partner, and individually for self-reflection.
With participants speaking mixed mother tongues, the workshop will be held in English. When only German speaking participants attend, the workshop will be held in German.